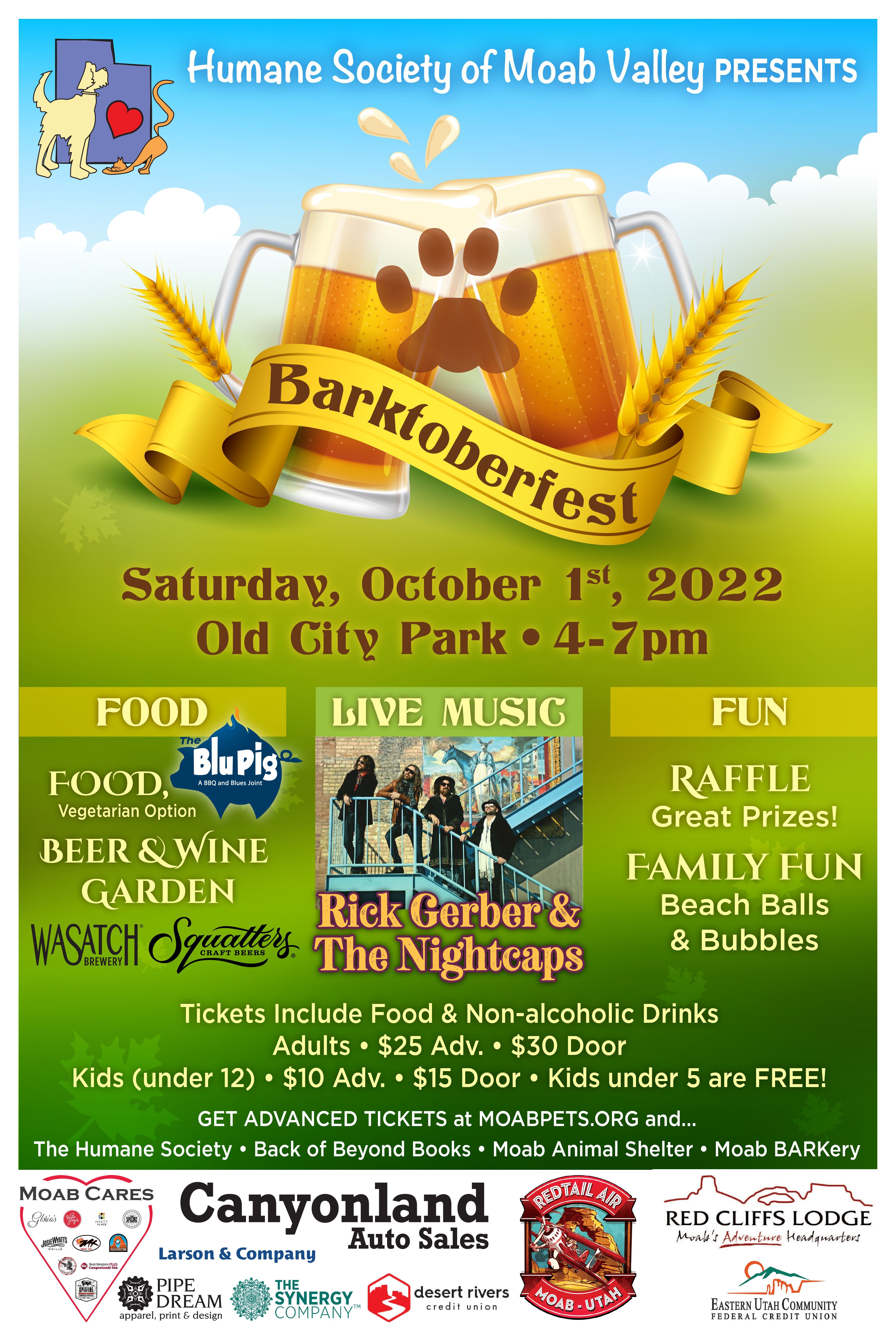 Barktoberfest
This form stopped accepting submissions on October 1, 2022 4:00 pm MDT.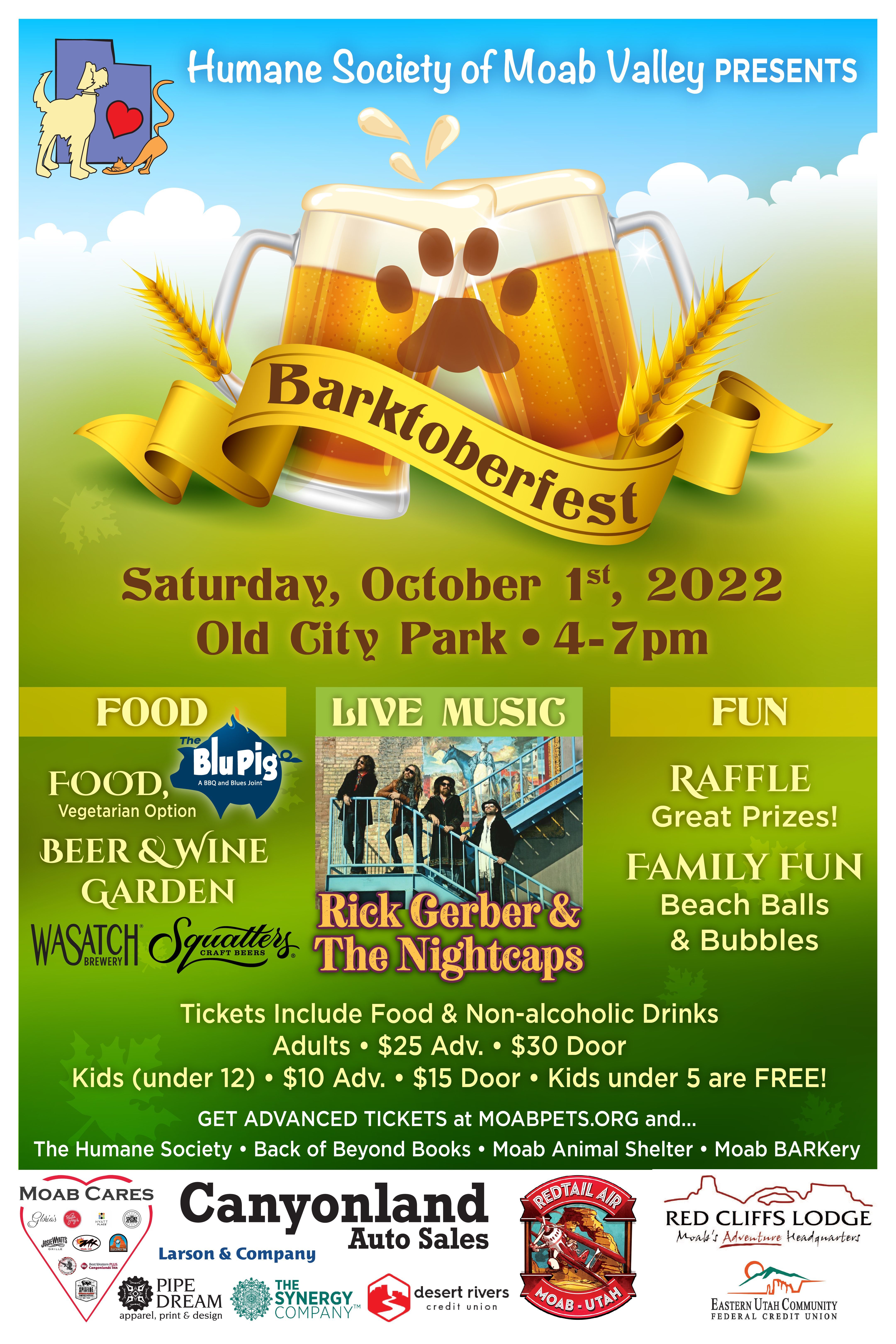 Date of Event: Saturday, October 1, 2022
Time: 4:00 to 7:00pm
Location: Old City Park, Moab UT
Join us Saturday October 1 from 4:00pm-7:00pm at Moab's beautiful Old City Park, for our Barktoberfest Fundraiser for the Humane Society of Moab Valley. Relax and enjoy the tunes of Rick Gerber & The Nightcaps, while treating your taste buds to delicious food sponsored and catered by Blu Pig and served at Old City Park's outdoor pavilion. Food is included in your ticket purchase.
Also check out the Barktoberfest Beer Garden offering beers made by Wasatch Brewery & Squatters Craft Beers. Red or white house wines will also be available. Beer and wine are purchased a la carte. And you won't want to resist raffling for our many luxury gift items and baskets!
Tickets are $25 in advance, $30 at the door and can be purchased at Back of Beyond Book, Moab Animal Shelter, Moab BARKery, or visit moabpets.org to purchase tickets on-line.