Red Rock 4 Wheelers & Humane Society of Moab Valley 
present the
2022 JEEP SAFARI PET PHOTO CONTEST FUNDRAISER
We all know that Our Pet(s) - dog, cat, bird, iguana, you-name-it - is the smartest, cutest, Best Pet ever!  
Let them strut their stuff when you enter them in Jeep Safari's first ever "Jeep Safari Pet Photo Contest!"
Put them in, on or next to a jeep, snap a picture and enter to win!  
Be as creative, original and fun as you want to!
Winners will win Gift Baskets of Goodies and be featured on Humane Society of Moab Valley and   Red Rock 4 Wheelers website! 
Check out this year's winners!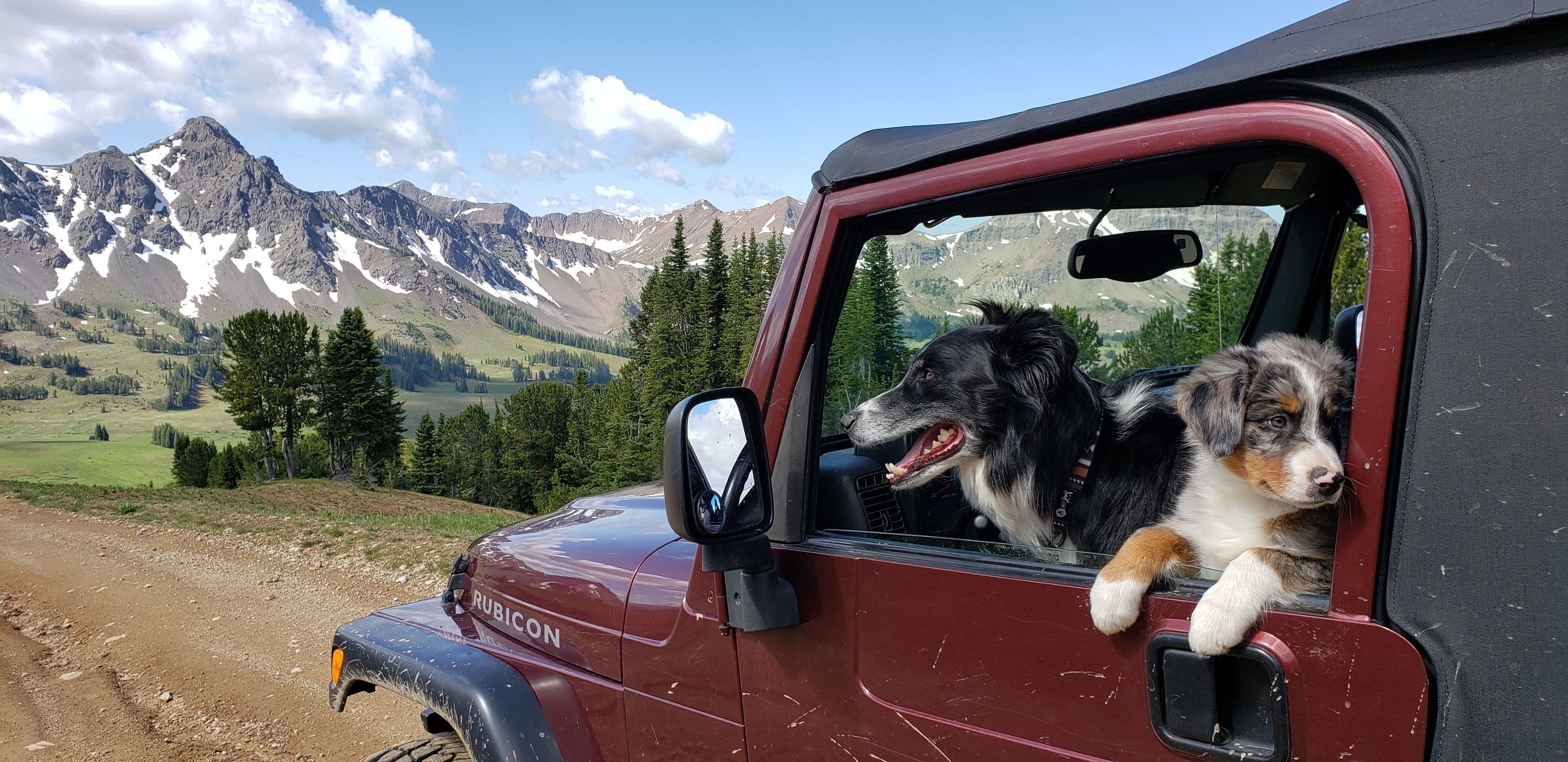 Smokey the black tri colored and Maverick the 9 week old blue merle Austrailian Shepherds. They love going on jeep adventures.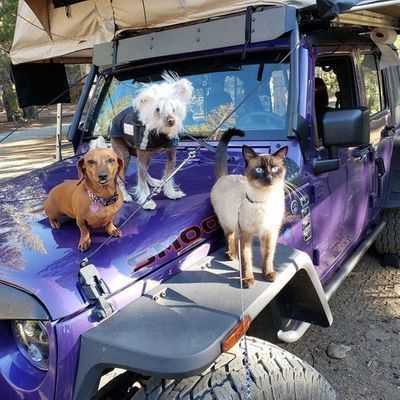 Mya the Dachshund, Romeo the Chinese Crested and Babycat the Siamese
---
CONTEST RULES:
Submit photo in png., jpg. or gif format
We request photos of your Dog, Cat or any other type of pet (any animal of any kind BUT pictured on/in or next to a jeep or other approved Jeep Safari vehicle). 
You may enter as many pets in family as long as they are pictured with your off road vehicle.
Pets name and photo description of 30 words or less must accompany each photo submission
Deadline to submit your photo is April 3, 2022
Each individual photo submission is $30
All Proceeds Will Help Moab's Community Pets 
---