---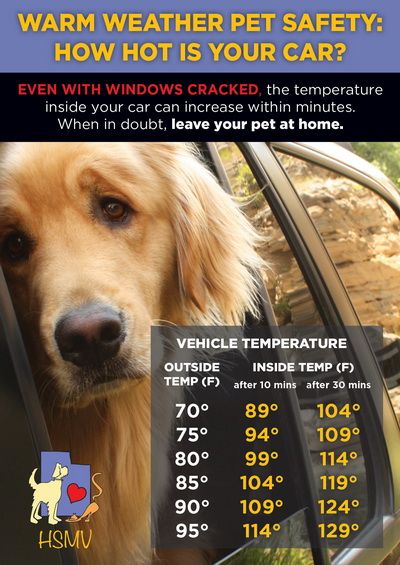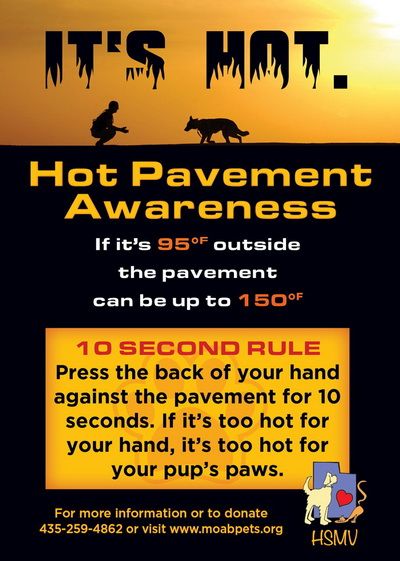 Pet Etiquette and Local Laws
Clean Up After Your Pet
Bring plastic bags, litter, or bedding. Wherever you stay, don't forget to clean up after your pet. It's both common sense, and courteous to the places you're visiting.
Research and Obey Local Laws
In Moab City all dogs must be kept on a leash, in Grand County all dogs must be kept under restraint, no owner shall fail to exercise proper care and control of his or her animals to prevent them from becoming a public nuisance.   
Pet Friendly Trails
Find out where the pet friendly trails and other pet friendly places are located. Moab's Bark Park is an off-leash dog park located at 100 East 300 South on the southeast corner of the intersection. This is a great place to bring your dog so they can exercise, run, and play, unleashed. (Please remember to clean up after your dog.)
Identification
Make sure the identification tags on your pet's collar are up to date and fastened securely to the collar.  An updated rabies vaccine is required for all dogs and cats in the state of Utah.
Safety Information in the Heat
Never Leave Your Pet in the Car
On sunny and warm days, the air in the car doesn't circulate and the temperature can rise within minutes to a point where it can become life threatening. Even if the windows are cracked, cars heat up quickly and your pet can be in danger.  For example, a 70 degree day will quickly heat up to 104 degrees inside the car.
Watch for Heatstroke
Even if you don't keep your pets in a hot car, hot summer weather can still be bad for your pet's health- find out about the symptoms of heatstroke in dogs, and how you can prevent it.
Sunblock is for Pets Too
Did you know that animals can get sunburned, too? This is especially true for animals with light-colored skin. If that describes your pet, talk to your vet about getting some pet-safe sunscreen and then be sure to use it (particularly on areas like the nose and ears).  Protect their feet as well; the pavement and backcountry trail rocks and sand can be scorching on pets paws.
Hot Pavement Awareness
If it's 95 degrees outside the pavement can be up to 150 degrees.  Press the back of your hand against the pavement for 10 seconds.  If it's too hot for your hand, it's too hot for your pup's paws.
Backcountry Hiking
In the backcountry a leash is recommended, not required, but dogs do need to be under verbal restraint and not chase or harass wildlife.  Be sure to keep your pets away from dangerous cliff areas, dogs can fall or get stuck on ledges when allowed to run off leash.
Practice Water Safety
Just because your dog loves the water doesn't mean he always knows its dangers! Keep an eye on your pet around water, especially when it's an unfamiliar place. Animals won't know about fast-moving currents, how tired they can get if they swim out too far (or for too long), and potentially-poisonous water sources, among other things. If your pet will be in and out of water often on your trip, bring along a life-jacket for him or her, too.
Desert Plants
You might be familiar with the plants that grow where you live, but desert plants such as cactus, cheat grass, foxtail or other plants can be a problem for pets.   The danger for pets lies in sharp spines or the "invasiveness" of dry seed pods that can work its way into fur, paws, skin and mucous membranes and removal may require a visit to the vet.
Keep Bugs Away
Spring, summer and fall is high travel season, and it's also a high bug season. Things like sticktight fleas, ticks, lice and even heartworm can be an issue for your pets during the warm months so take precautions against them before you leave home.
Traveling With Your Pet
There are many pet-friendly trails and accommodations to choose from in the Moab area. By taking a few precautions and observing local rules and regulations, traveling with your pet can be a very rewarding experience.
NATIONAL PARKS
Activities with pets are very limited within the National Parks of southern Utah. Pets are prohibited from the backcountry as well as on trails. Pets must be leashed at all times when outside a vehicle and may be walked only on roads or in parking lots. Pets may accompany visitors in campgrounds.
OTHER PUBLIC LANDS
Generally, pets may accompany you as you hike on public land in Canyon Country outside of the national parks. (Check out the Discovermoab.com Hiking Page for details on some popular pet friendly Moab area hikes.)
Travel and Lodging
Find Pet-Friendly Accommodation and Activities
Before you leave home, you can find out about a variety of pet-friendly events going on in and around the places you'll be visiting on your trip, and you can also make sure you're booking stays at hotels, campgrounds, and vacation rentals that allow pets. Check our lodging listings on Discovermoab.com for pet friendly accommodations.
Accommodations
Don't leave your pet alone in the hotel room, even if the hotel is dog friendly, a barking dog can be considered a nuisance.  If local animal control is called your pet may be impounded at the shelter.
Pack with a purpose
Keep pet travel essentials in your vehicle. This list includes a water bowl, bottled water, extra leash and collar with identification tags, poop bags, an old towel, pre-moistened wipes, a basic first-aid kit, necessary medications, a copy of health records, bedding, treats, one or two favorite toys and at least a three-day supply of food.
Kennels and Carriers
Some places require that your pet be in a carrier or crate when left alone. A kennel is also a safe way to travel for your pet.
Rest Stop Areas Mean Everyone Gets a Break
Take your dog out for a walk; offer some water and a snack. Be sure you've got plenty of water around for both you and your pets, especially on hot days.
Pet Health
Vet Records
Bring a copy of your pet's vaccines. Hotels and vacation rentals often ask for proof of your pet's vaccines.
Medication
Make sure you have enough of it for the duration of your time away from home. Pick up refills for your pet before you head out.
Find the Local Emergency Vet
Know before you go where the emergency vet is in the area you are staying in case your pet becomes injured. It saves a lot of stress and time in the event that your pet needs immediate medical attention.  Veterinarian offices located in Grand County are Moab Vet Clinic 435-259-8710 and Mill Creek Animal Hospital 435-259-2733.
Animal Emergency
Lost or Found Pets or other Animal Emergencies
Grand County Dispatch 435-259-8115
Moab Animal Control 435-259-8938
Moab Animal Shelter 435-269-0199
Local Veterinary Hospitals
Moab Vet Clinic 435-259-8710
Mill Creek Animal Hospital 435-259-2733
Protecting your Pets During the Fourth of July Holiday.
80% of pet owners report owning a pet that is afraid of fireworks. In Utah we celebrate not only the Fourth of July but also July 24th, Pioneer Day.
Here are some tips to keep your best friends safe:
   Know when fireworks are happening and how close they'll be to your home. 
   Sometimes, pets can be desensitized by using a recorded "scary sounds," though you need to start working on this well ahead of the holidays. 
   Prepare your house:  keep some lights on, dampen the noise by closing curtains, and if your pet is in a crate ( a good idea during these stressful times), cover it with a blanket. This will also block out the flashes of light that some pets associate with scary noises.
  Use familiar sounds like a TV or radio to soothe your animals, but don't turn it up so loud that it becomes stressful.
  Stay calm yourself.  Pets pick up on our anxiety and your worry will just increase their stress. 
  Confine your pet! 
  Do a yard sweep before you let your pet back outside. Sparklers or pieces of firecrackers do travel, and can injure your pet.
Holidays can be fun for humans, but aren't always so good for our animals.  Be prepared, and keep everyone safe!
Pet animals and the potential for exposure to the COVID-19 virus
Pets in homes with owners with COVID-19
Until more is known about this virus, if you are ill with COVID-19 you should restrict contact with pets and other animals, just as you would restrict your contact with other people. When possible, have another member of your household or business care for any animals, including pets while you are sick. If you have a service animal or you must care for your animals, including pets, wear a cloth face covering; don't pet, share food, kiss, or hug them; and wash your hands before and after any contact with your pet, service animal, or other animals. You should not share dishes, drinking glasses, cups, eating utensils, towels, or bedding with other people or pets in your home.
Additional guidance on managing pets in homes where people are sick with COVID-19 is available from the CDC. 
Keeping pets safe
For responsible pet owners, preparing in advance is key. Make sure you have an emergency kit prepared, with at least two weeks' worth of your pet's food and any needed medications. Usually we think about emergency kits like this in terms of what might be needed for an evacuation, but it's also good to have one prepared in the case of quarantine or self-isolation when you cannot leave your home.
Other appropriate practices include not letting pets interact with people or other animals outside the household; keeping cats indoors, if possible, to prevent them from interacting with other animals or people; walking dogs on a leash, maintaining at least 6 feet from other people and animals; and avoiding dog parks or public places where a large number of people and dogs gather.
If you are ill with COVID-19 (either suspected or confirmed with a test), restrict contact with your pets and other animals, just like you would with other people; have another member of your household care for your pets while you are sick; avoid contact with your pet, including petting, snuggling, being kissed or licked, and sharing food or bedding. If you must care for your pet or be around animals while you are sick, wear a cloth face covering and wash your hands before and after you interact with them.
While we are recommending these as good practices, it is important to remember that there is currently no reason at this time to think that domestic animals, including pets, in the United States might be a source of infection with SARS-CoV-2. Accordingly, there is no reason to remove pets from homes where COVID-19 has been identified in members of the household, unless there is risk that the pet itself is not able to be cared for appropriately. In this emergency, pets and people each need the support of the other and veterinarians are there to support the good health of both.  
For more information on the many benefits of pet ownership, as well as staying safe and healthy around animals including pets, livestock, and wildlife, visit CDC's Healthy Pets, Healthy People website.
Local Dog Training
Powers with Animals Dog Owner Trainings
Learn positive, gentle Techniques & Tools
Improve Your Dog's Behavior(s)
Develop a FUN relationship with your dog
Contact Judy Powers @ 435-210-1234